The Dandy Warhols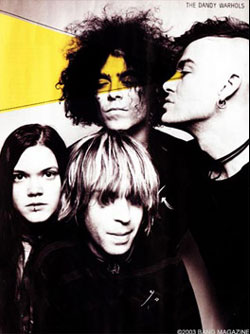 The Last High
An offical entry to iFilm/Captial Records music video contest.
© The Dandy Warhols / Capital Records all rights reserved
A young woman discovers that the only way she can
get over her love is to get over her love.
These are large Quicktime.mov files about 10 meg in size and may take some time to load if you are on a slow internet connection.