Jason Jones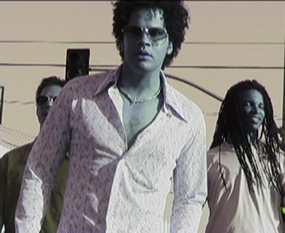 BABYLON
The song Babylon is featured in the newly released Paul Ryan film, Home Room, staring Erika Christensen (Swimfan, Traffic) and Victor Garber (Alias, Legally Blonde.)
Watch Jason's other video
Strange Way.
Contact Jason at jmaxj411@hotmail.com.


An irresistable tale of a young girl gone wild in the big city. Another Kodak moment in the Twilight Zone that is Hollywood.
©jmj/bmi all rights reserved

Director: Jennifer Barlow
These are large Quicktime.mov files about 10 meg in size and may take some time to load if you are on a slow internet connection.