JASON JONES
STRANGE WAY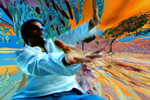 From the album
Givers and Takers
An excerpt from Jason Jones' latest video release, Strange Way is a funky little diddy with a cool sexy vibe.
The extended music video includes 2 re-mixes and is available on DVD.
Watch Jason's other video Babylon.
Contact Jason at jmaxj411@hotmail.com.
Follow Jason, our hero, as he navigates the treacherous Hollywood dating game, and embarks on an epic journey to rescue his muse.
© jmj/bmi all rights reserved
These are large Quicktime.mov files about 10 meg in size and may take some time to load if you are on a slow internet connection.