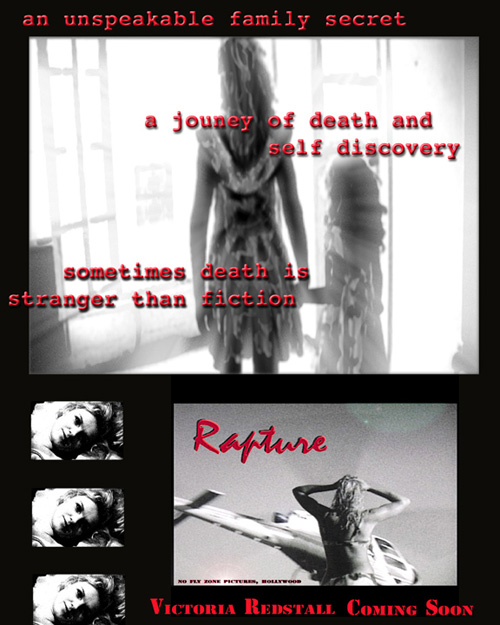 RAPTURE, a short experimental film aimed at the art house film festival circuit, will surely land Victoria Redstall on the silver screen.

Directed by Jennifer Barlow and Chantal Boccaccio, the 3 women explore an unspeakable family secret on a journey of death and self-discovery.

The film is so dark, the ending cannot be told to anyone.

Sometimes death is stranger than fiction.