• •
© No Fly Zone Pictures, all rights reserved
• •
See the film promo that made the TMZ website drop their story about Victoria Redstall's releationship with Wayne Adam Ford from the TMZ web site.

This trailer for Helicopter Girl staring Victoria Redstall was seized as evidence from Chantal Boccaccio's computer.

Directed by Jennifer Barlow and Chantal Boccaccio, this "art film" a.k.a. Rapture, explores an unspeakable family secret.

This No Fly Zone Pictures independent documentary, HOVER ME: The Making of Helicopter Girl, will include this film as it attempts to document the making of an art film in Hollywood the since summer of 2001.



NFZ Home • •Movie • • Art Film • • Crew • • Star • • Reel • • Hollywood 411 • • Buzzed • • MEDIA
• • The Helicopter Girl Song • •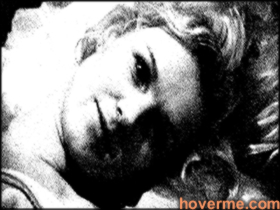 • • © No Fly Zone Pictures, all rights reserved • •